Binance Coin (BNB) has been trading in a sideways pattern since the jump higher on August 23. During that day, price action broke $452 and tested $521. Since then, Binance Coin is range-trading between those two levels, a range that has been well-respected.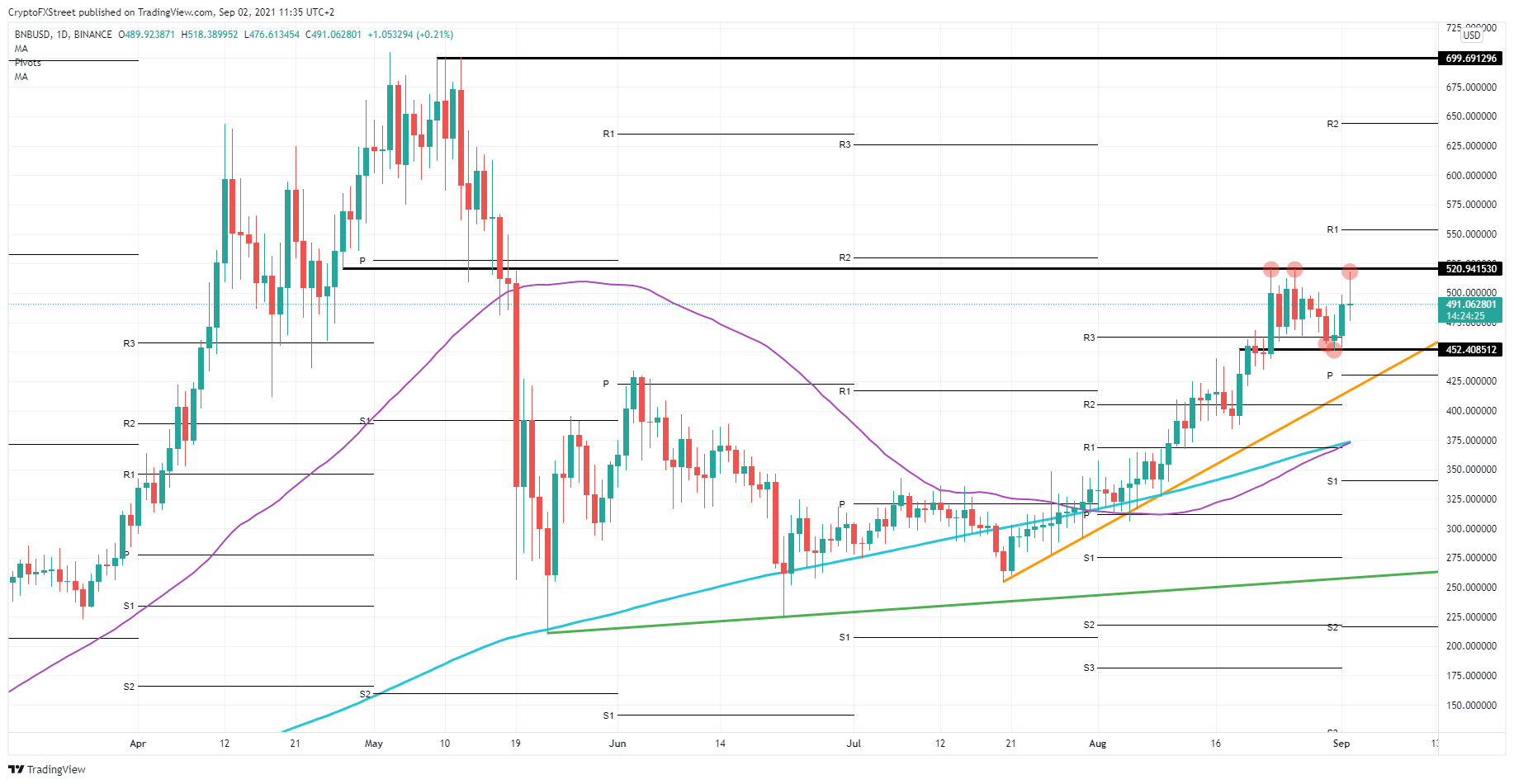 As Bitcoin has broken above the $50,000 psychological barrier, buyers exercise optimism for significant gains at the end of the year.
 According to Willy Woo, an influential on-chain analyst, Bitcoin's bullish break above $50,000 has kicked in the second leg of the bull-run. Woo's Bitcoin Supply Shock model is a measure of investor demand and supply. It indicates zones of peak accumulation that historically occur before a prolonged price rally.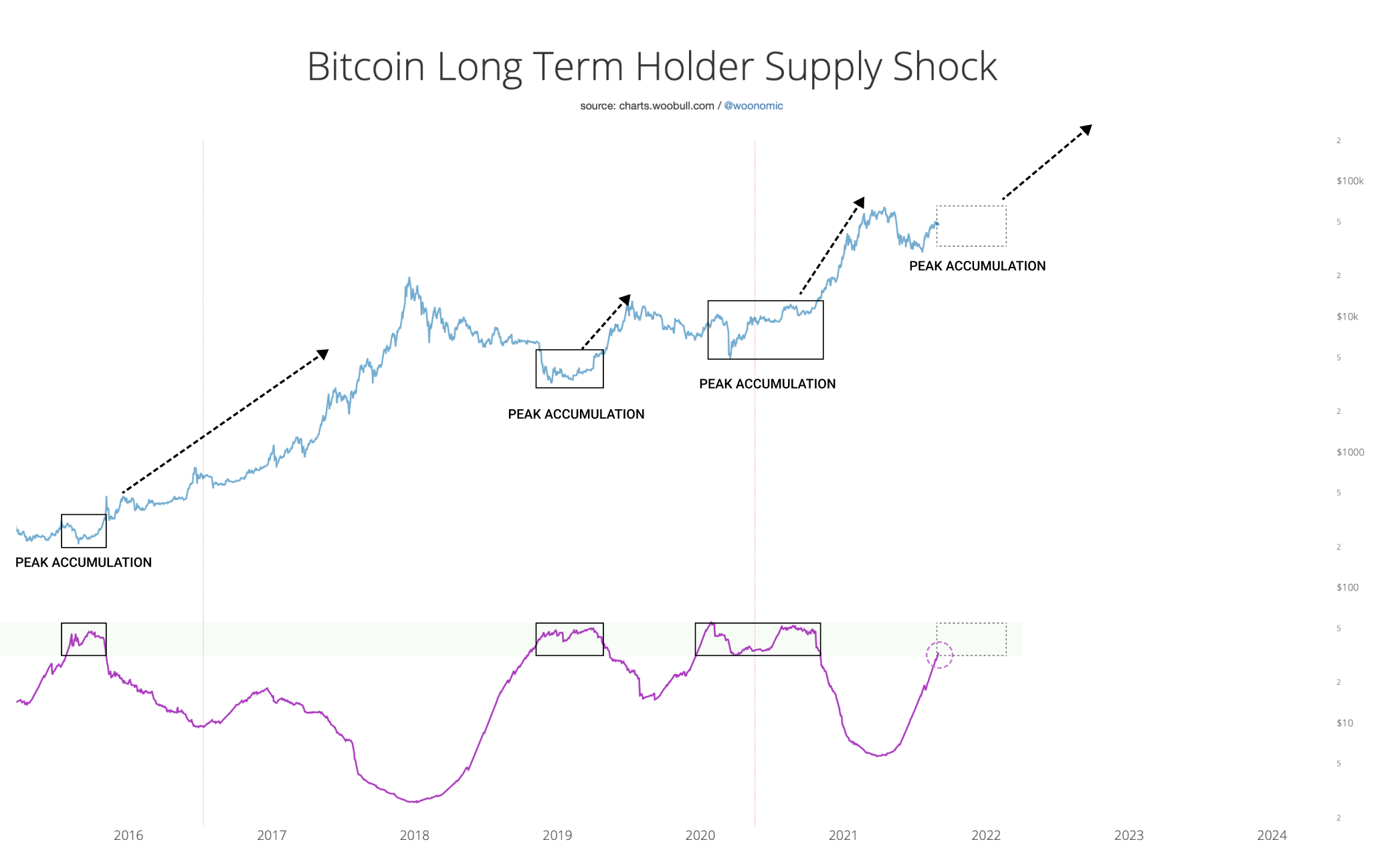 Cardano (ADA) has been in a bullish triangle since August 20. The ascending green trend line of that triangle got confirmed three times during the life cycle of the triangle, demonstrating the importance of the trend line. Upwards, for the flat baseline, $3.04 got tested once on August 29. Price retreated quickly the day after, however, showing that short-term profit was taken and that sellers have this level marked up as a good entry point for them.